Strobe lights are a great way to add some excitement to your next party. They can be used for many different purposes, from making Halloween costumes more spooky, illuminating an event space for corporate parties, or just adding special effects to your favorite DJ's set. If you're interested in using strobe lights at your next event or just want to learn more about them, this guide will help you decide what type of strobe light is right for you and how best to use it.
What is Strobe Light and How Does it Work?
A strobe light is a device that produces regular flashes of light. The lights are used in many different industries and can be found in places such as nightclubs, movie theaters, concerts, haunted houses, etc. In everyday life they're most commonly seen at car dealerships or on the ends of cranes above construction sites to make them more visible from far away.
If you've ever been around a DJ's set when he has his lightning effect going then you know exactly how much fun strobe lights can be! They add excitement to any event by creating visual effects that cannot easily be created with other types of lighting fixtures. There are several distinct styles but all have one thing in common: they produce very bright flashes which makes it easy for attendees to see them from a distance.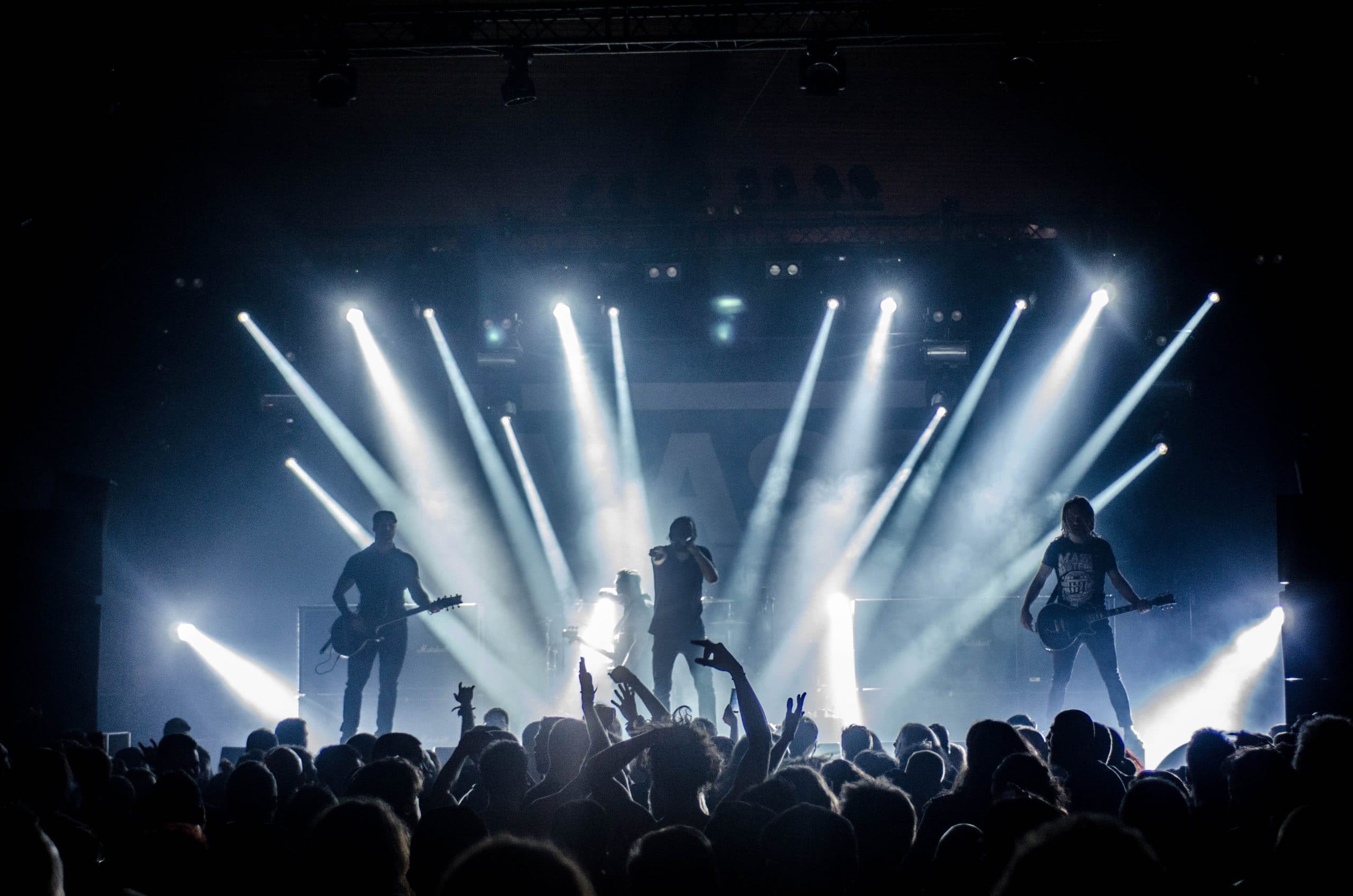 People typically associate strobe lights with parties or other social gatherings. However, they can be used for a variety of purposes and not just fun. For example, strobe lights are becoming increasingly popular in the realm of security and safety since they help an individual to alert others about potential dangers (e.g., fires or other emergencies); when placed on home alarms, for instance, these devices usually come with their own built-in strobe light that serves such purpose:
The best way to understand how this device works is by picturing yourself fumbling through your house in complete darkness; you hope nothing bad happens but at the same time it would certainly feel nice if somebody were there to provide some guidance/help along the way. The strobe light attached to the alarm system will blink in case something is amiss so you can take an appropriate course of action.
If this strobe light sounds like it could be useful to your household, there are different models available online; however, before making any purchase , make sure that the product is easy to install and has enough lumen (brightness) output to provide adequate warning in case something goes wrong . This way, even if nobody else is around at the time when danger strikes, you will know exactly what needs to be done next.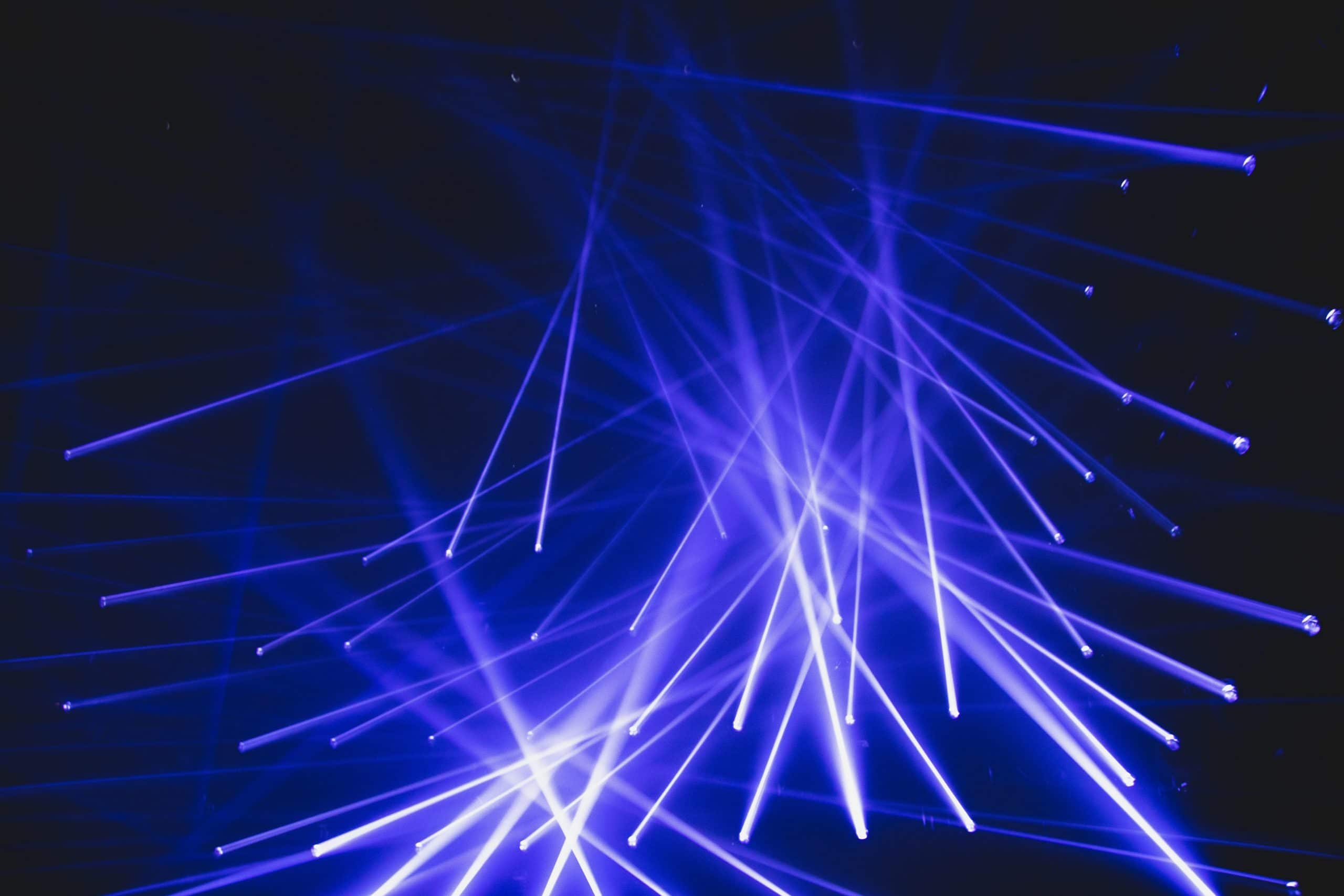 Tips for choosing a strobe light
Strobe lights come in many different styles and sizes, so it's important to consider what your needs are before deciding on a purchase. For example, if you're looking for strobe light that can be used outside then an IP66-rated model is recommended. However, these models aren't always the best choice for indoor use because they require more space between them and the objects being illuminated.
If you need multiple strobes or want some flexibility when choosing where to install them then there are several options with adjustable heads which make finding the right angle easy. And while most of these devices run on AC power, battery-powered units might be ideal if you plan on using them during camping trips or other outdoor events without access to electricity nearby.
Elation

DTW Blinder 700IP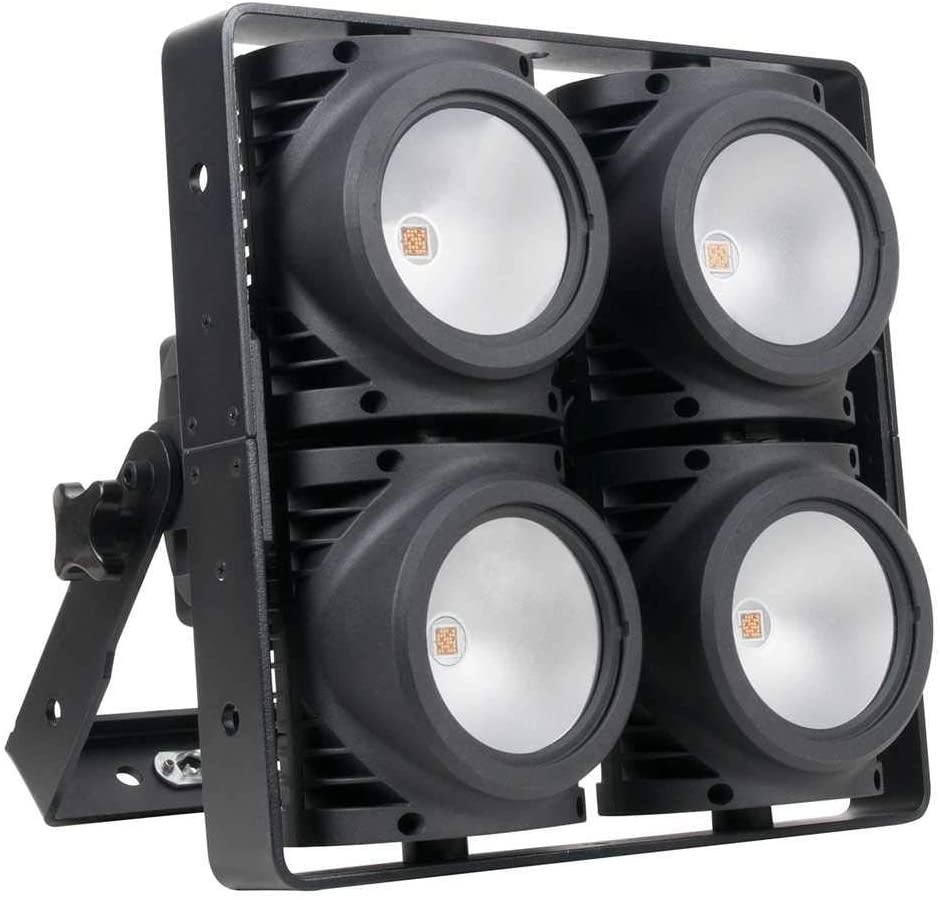 What is DTW Blinder 700IP?
The DTW Blinder 700 IP™ is one of the best strobe lights on the market. It features several options that are sure to satisfy its users, including four high powered 175W Warm White/Amber COB LEDs with a wide 67° beam angle and full color temperature control plus independent Dim-to-Warm channel control (1800K – 3300K), easily attachable narrow 15° beams for pixel mapping or effects, manual pan focus mode adjustable via yoke bracket or side mounting brackets which can be attached vertically or horizontally depending upon preference, flicker free operation for use in front of TV sets and cameras when filming, RDM (Remote Device Management) capabilities allowing easy management from an external console such as DMX lighting boards, multiple power input connections (XLR-IEC), and an LCD menu display with touch button control panel.
The DTW Blinder 700 IP™ light is also IP65 rated which means its housing is dust tight and protected against water spray from any direction. Its beam angle has the ability to produce a wide spread of bright white beams or can narrow down for pixel mapping effects using the included 15° narrow beam filters that easily attach by turning two screws on each filter section. The installation process itself takes only seconds without having to remove any parts of this strobe light's casing. If necessary, though, it does have integrated yoke brackets as well as side mounting brackets that are attached vertically or horizontally depending upon preference allowing you to put this strobe light wherever you need it.
What are the benefits of DTW Blinder 700IP?
One of the best strobe lights on the market, this light is great for use in motion picture production when filming because it features flicker free operation- perfect for TV sets and cameras. It also has RDM (Remote Device Management) capabilities allowing easy management from an external console such as DMX lighting boards while its LCD menu display with touch button control panel offers full color temperature control along with multiple dimming curves plus strobe effects all easily customizable through their intuitive design. The inclusion of narrow beam filters allows pixel mapping to be used if necessary which can attach quickly without having to remove parts of its casing by simply turning two screws per filter section attached to the light.
This strobe light is a great choice for anyone looking to add excitement to their next event. It's easy to install and can be used both indoors or out, making it perfect for clubs, parties, home use – you name it! Plus with the included narrow beam filters this model will work great in any situation from Halloween haunted houses to corporate events.
ADJ Products LED Lighting
What is ADJ Products LED Lighting?
A great choice for anyone looking to add excitement and entertainment to their next event, the LED-BL is a powerful lighting engine that features 16 vibrant LEDs with Chip on Board Technology plus multiple ways of utilizing this product. Easily operate it as plug-and-play through auto-run or sound active modes along with built in programs while also having access to DMX controls allowing you to create your own show if desired by using its channels of control including channel three, six, seven, 48 and 53.
Versatile Effect Lighting
Create high powered pixel maps, washes with wide 60 degree beams/blinders/pulse strobe rich RGB color mixing from 16 Vibrant LED's w/ cobo technology
Multiple Mode Operation
Easily operate as a plug and play with auto run, sound active mode & built in programs or generate your own show on channel Dmx Mixing. Easily Mounted: Single Yoke mounting bracket makes it easy to hang/attach to truss clamps included
Lightweight Powerful Lighting Engine
Professionally constructed single-yoke mounting bracket that make it easy to attach this light engine hanging from trusses using clamps.
Chauvet Shocker Panel 180 USB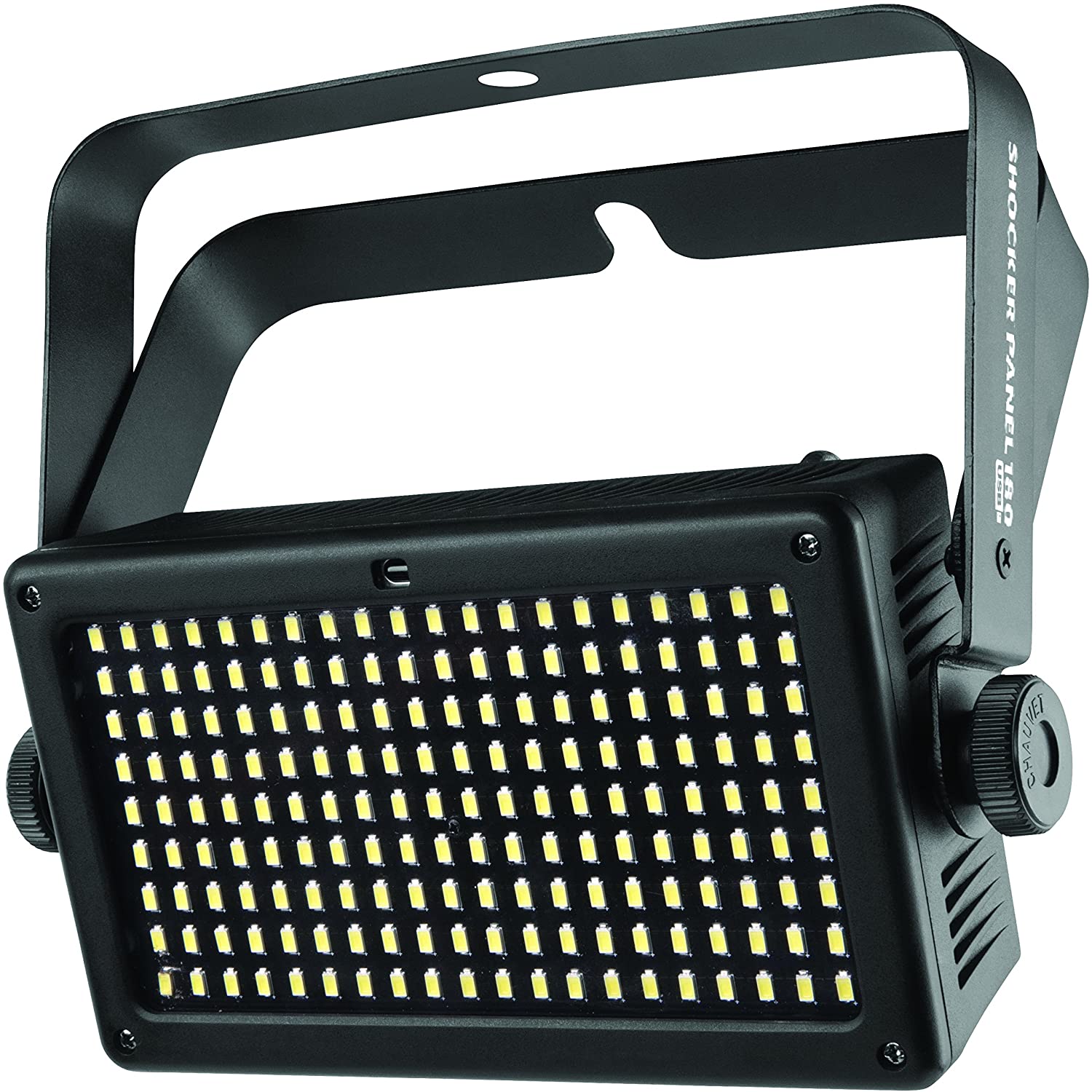 What is Shocker Panel 180 USB?
Shocker Panel 180 USB is a high-impact LED strobe light featuring four zones of control. Eye-popping built-in effects and chases pre-programs can be triggered via master/slave, DMX mode or the optional IRC-60 remote (sold separately). The fixture also offers DFi USB compatibility for wireless master/slave or DMX connectivity. Special effects macros and zone control add to the visual impact of this impressive strobe, which can be power linked in multiples to save time running cables and extension cords.
Reviews indicate that Shocker Panel 180 USB is one of the most popular options when it comes to a high quality LED strobe light . There are several reasons why this product has managed to gain such popularity among buyers.
Here its main features:
High-power, LED strobe light creates attractive effects using four zones of control
Lightweight die cast housing makes it ideal for mobile applications
D-Fi USB compatibility for wireless Master/Slave or DMX control
Multiple programs create pulsing effects and chases. Combine zone control and special effect macros for stunning visual impact. Save time running cables and extension cords by power linking multiple units.
Roxant Pro Mini LED Strobe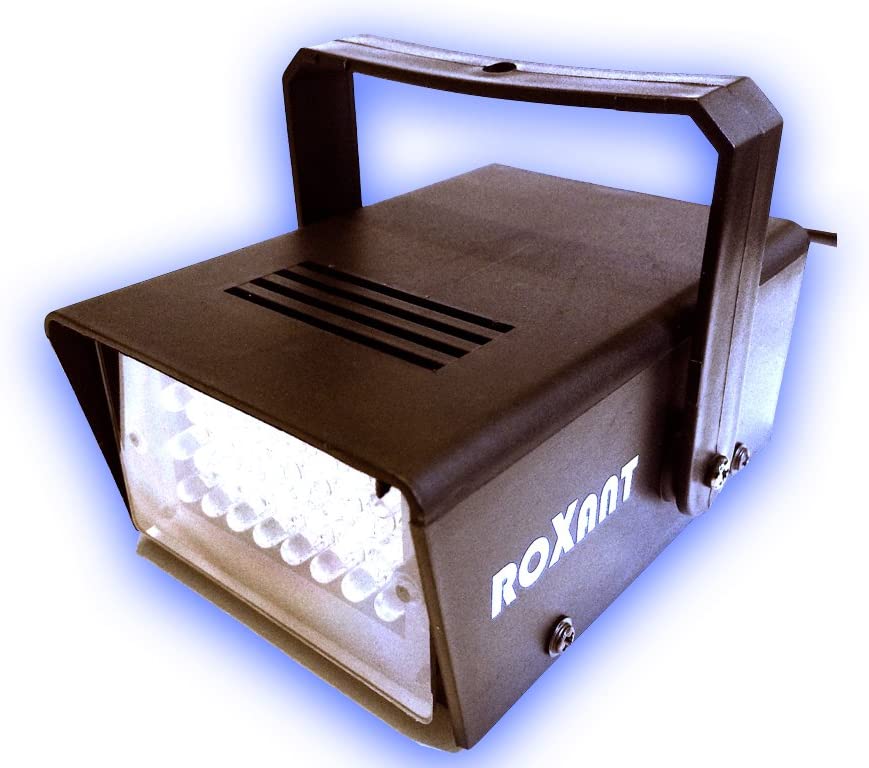 What is Roxant Pro Mini LED Strobe?
The Roxant Pro Mini LED Strobe Light is an ultra-compact powerhouse ready to go right out of the box. Great for DJs, Stage lighting, Disco lights, Party lights and Halloween. With a long LED lifespan this strobe light can run all night long, but stays COOL to the touch.
Reviews indicate that it can be used as a humane deterrent for mice, rats, squirrels, bats and even spiders .There are several factors that have contributed to the product's appeal to customers.
Features
24 super bright LEDs
The variable speed knob on the back controls flash rate
Low power consumption in a lightweight box that really packs a punch make this mini led strobe light a winner!
There is a switch that allows you to turn the unit off. Most Cheaper Competitors On The Market Oddly Don't Have This Feature.
The Roxant Pro Mini LED Strobe Light comes with a mounting bracket and can be easily attached to any surface while running on batteries or AC adapter (included). It weighs only 0,73lbs / 330g but packs such a punch that it will make your party unforgettable for all the right reasons. One customer wrote: "I use this in my attic as humane rodent deterrent since they don't like super bright lights… works great!!!" Another buyer recommended using this model at home during Halloween: "This strobe light kit was perfect for our needs included decorating our home for Halloween. It's bright, compact and easy to use."
Blizzard Lighting Snowblind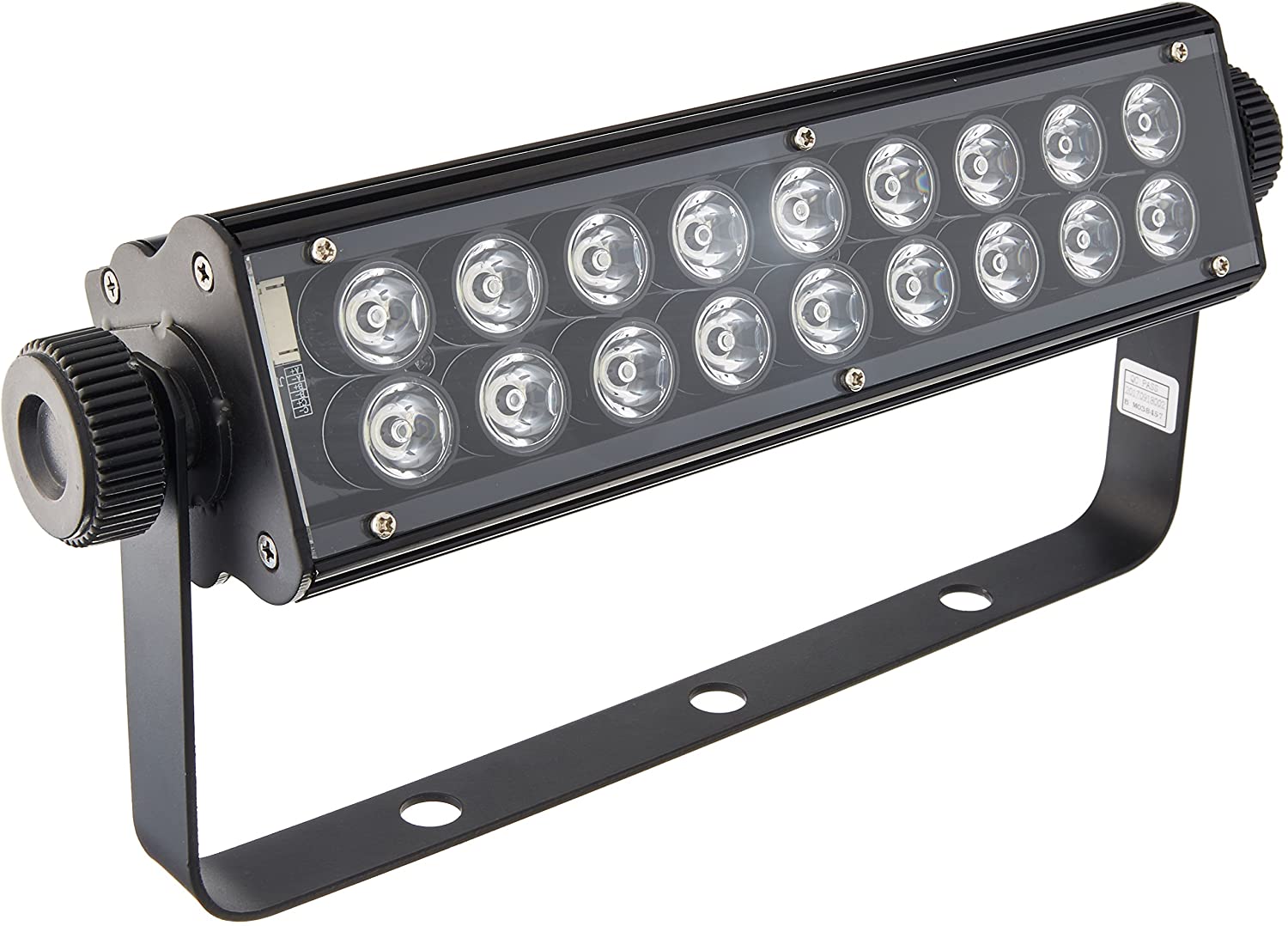 What is Blizzard Lighting Snowblind?
The Snowblind is a strobe light which has 18x high-power, cool white LEDs and full range brightness/intensity adjustment features. The unit also allows for rate of the strobe (speed), internal microphone sensitivity that are fully controllable by just three channels of DMX or its easy to use four-button LED control panel menu. It can be used in standalone mode or linked with other fixtures to run it in Master/Slave mode which makes an array of bright lights when more than one fixture together.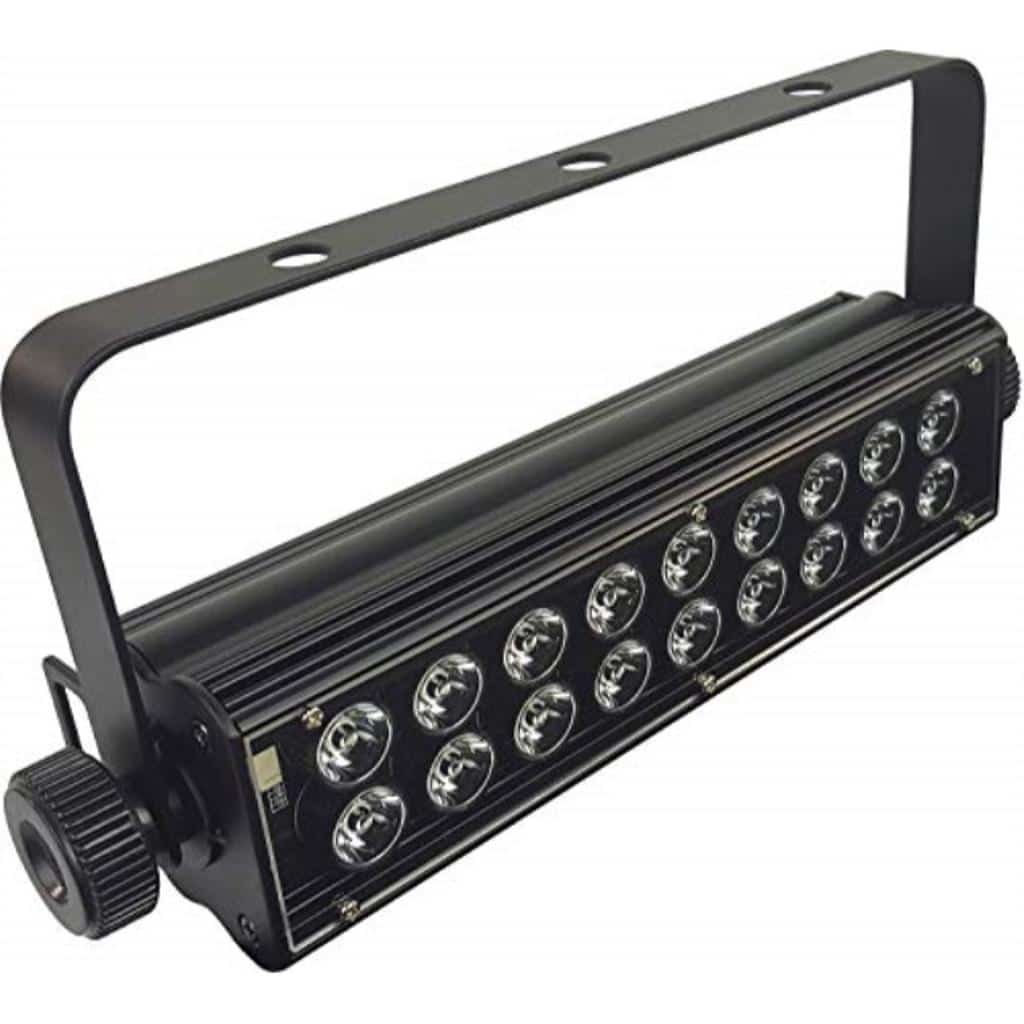 Features
Powered by 18x high-power, cool white LEDs.
Variable electronic strobe and dimmer for full range brightness/intensity adjustment features.
Controlled via three channels of DMX or easy to use four-button LED control panel menu.
Sound active mode in standalone and DMX modes with microphone sensitivity adjustment feature in both options as well.
Aluminum mounting bracket w/ locking knobs that allow it to be mounted easily on the wall or ceiling for better placement within any area. Also able to power Blizzard Lighting Snowblind directly from its DMX jack which makes it easier to set up without having an additional cord running out but using just one single fixture instead of multiple units plugged into each other since all can connect wirelessly and in the same way.
Pros
No additional cord is required when using it with Blizzard Lighting Snowblind wiCICLE enabled DMX jacks since they can be powered directly from its DMX jack for convenience purposes though this does require a power outlet nearby to plug it into.
Able to link up multiple fixtures together in order to run them as one group, making for an excellent array of strobe lighting that you can create depending on how many units combined together at once which makes better usage of space around your area where it will go. Cons: – Doesn't have any other options besides just being able to control dimming/strobing speed via DMX channels or through its menu system located on the four-button LED control panel.
Can only be used for individual use or linked together with other Blizzard Lighting Snowblind units in order to create a strobe light array but not both at the same time meaning you cannot have each separate fixture running on its own and while also being able to link every single one of them up so they all work as one group which could've been better if it was possible somehow.
Cons
There's no option to use it for individual purposes, meaning you cannot have each one of them running on their own and while also being able to link every single one of the units together so they all work as a group which would've been nice if possible somehow.
Best strobe light?
Strobe lights are great addition that can be used in many different ways such as entertainment or emergency lighting during some power outage but need more information about what kind is best before buying any from store!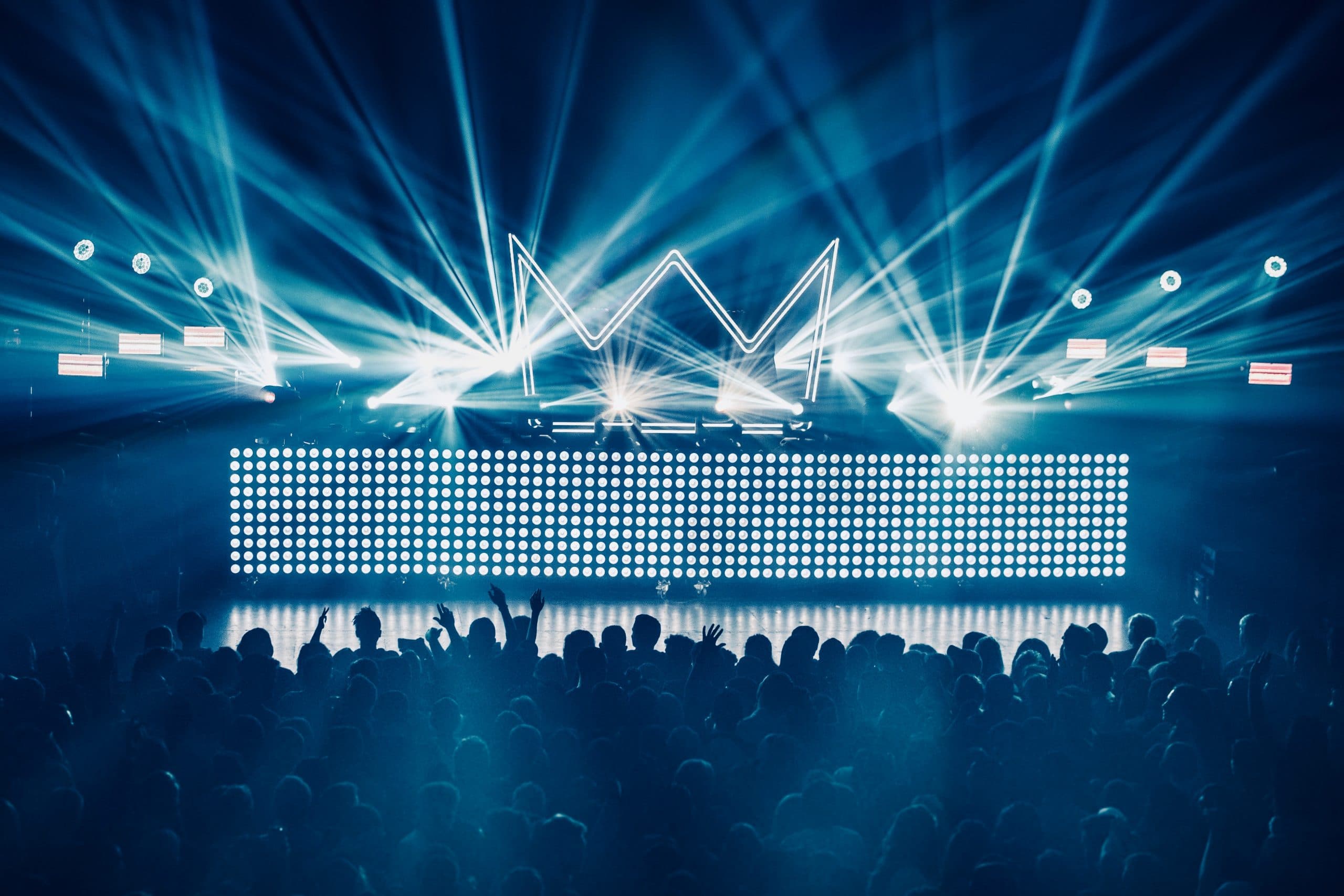 What should look for when purchasing a new strobe light?
The first thing to consider is what kind of strobe light you need- whether that's for motion picture production or any other type of use such as DJs and bands, weddings, concerts, parties etc.. Next think about how much space you have available where you plan on using it (for example: ceilings tend to be low in residential homes). If considering flicker-free operation then check your camera/TV compatibility before making an investment since some newer models may not work with this feature due to modern technology changes over time.
When looking into getting a new strobe fixture first thing first, know exactly how much space there is available around where will place it and make sure you get one that will be able to fit the area around where it will go without having too much of a problem such as it being too small or just barely fitting and not allowing for any excess room. Next, look into getting something with more than just one single light source since strobe lights don't really need just a simple on/off button like most other types of lighting fixtures but still do need some kind option besides rotating through its colors for this reason so they can have their own independent control which makes them better suited compared to those who only offer full color changing features particularly when there's no requirement needed from user's end in order to change between different colored options either. Check out customer reviews online from various sellers if possible before making any final decisions so that happy customers can help aide in your decision process too!